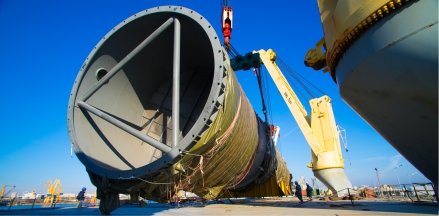 PROJECT CARGO
AND HEAVYLIFT
When it comes to transporting over-dimensional or heavy-lift cargo it is always a challenge. A lot of knowledge and experience is needed to do the right job.
Smart Shipping Solutions has the expertise as well as technical engineering services to manage the projects through all stages, ensuring safe and timely delivery of your valuable goods.
Our Project Cargo transport solutions covers sectors like:
» Oil and gas industry
» Machinery manufacture industry
» Mining Operations
» Shipbuilding industry
» Power Generation
» Chemical Facilities
» Manufacturing/Processing
» Machinery Upgrades
» Steel Mills
Services we provide includes:
» Advising the posibilities and guiding to the best solution for costs optimization
» Site inspection and project planning
» Route surveys
» Desingning the transport plan
» Port services
» Customs formalities
» Coordinating and supervising transport via air, land and sea
» Real-time collaboration
» Final stage delivery with closing report.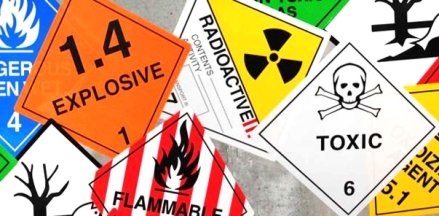 DANGEROUS CARGO
TRANSPORTATION
Dangerous goods are articles or substances which are capable of posing a risk to health, safety, property or the environment and which are shown in the list of dangerous goods regulations.
Our company is specialized in providing multimodal transport services for dangerous cargo in compliance with Dangerous Goods Regulation for each transportation means:
» IMO for sea transportation
» IATA for air transportation
» ADR for road transportation
» RID for railway transportation
.
Some dangerous goods have been identified as being too dangerous to be carried on some transport means; others are forbidden under normal circumstances but may be carried with specific approvals from the States concerned; some are restricted to carriage on specific transport modes; most however, can be safely carried when provided certain requirements are met.
The proper declaration of dangerous goods by the shipper ensures that all in the transportation chain know what dangerous goods they are transporting, how to properly load and handle them and what to do if an incident or accident occurs either during transportation or handling. The people of all stages of the transport chain must know what is specific of te cargo in order to properly deal with the emergencies, which may occur.
Having in view the complexity of the requirements and restrictions when it comes to dangerous goods transportation please let Us provide You the best transport solution according to cargo particularities and in compliance to applicable regulations.